Colorado Spring's Best Stucco Company!
We do all types of stucco siding, patch work, walls, stucco painting & more!
We do all sorts of stucco work. Whether it be siding, repair work, painting or any other type of stucco application, we are the company that will best serve you. We service the greater Colorado Springs area. 
WHAT OUR CUSTOMERS ARE SAYING: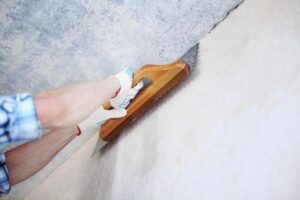 Stucco is a type of finish that is used on a house as a final product. It has a natural or textured feeling to it. You can get it in a variety of colors and use it on the interior and exterior of a home. Outdoor stucco is more durable and can withstand harsher weather conditions. Plaster and stucco are both used as coatings for the outside of a home. Plaster is typically used more for the interior spaces. Stucco is a cement based siding that is comprised of sand, water & lime. We offer the best stucco contractors services in Colorado Springs. Any type of repair or installation we can handle. This type of finish is the preferred one for many types of homes in Colorado Springs Colorado and surrounding areas.
You should always shop around before you pay for a repair or installation. Cracks can be a sign of potential foundational damage. If holes begin to develop then water can begin to seep in and cause more permanent long term damage. Our inspection team can determine what types of repairs you need on your home. We have an ample knowledge of many types of products that can guarantee permanent results. We know what to choose to get you the desired results no matter if its for a residential or commercial project. If you are looking for quality contractors, than you should hire the professionals of Stucco The Springs located in Colorado Springs. A well crafted, perfectly textured surface whether it is the walls or floors is known for its for resistant and enduring qualities. A-lot of home owners are learning of the many benefits this material offers.
Stucco the Springs is a top-of-the-line all in one contractor. We have many years experience working with different types of stucco and plastering architecture.
Call Today! 719-431-681

Are you looking for stucco installation in Colorado Springs? We do it all!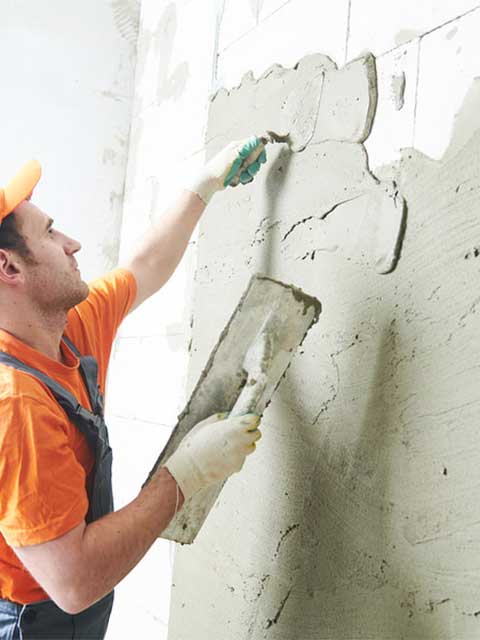 At Stucco The Springs, we provide you with the best possible experience. Our team can help you with a variety of projects.
Why us?
– Quick quote within 24 hours
– 25+ Years  Experience
– Honest Prices
– Residential and commercial available
– Unbeatable Quality + Incredible Service
When stucco cracks or breaks, it can be difficult and a pain to repair. That's where Stucco The Springs comes in. We are a installation/repair company based in Colorado Springs. We offer fast and free quotes, and we're proud to say that we have the best repair service in the area. Whether you need repairs for your residential home, wall, or commercial building, we're here to help. Contact us today to learn more about our services.
Please contact us if you have any questions at 719-431-6810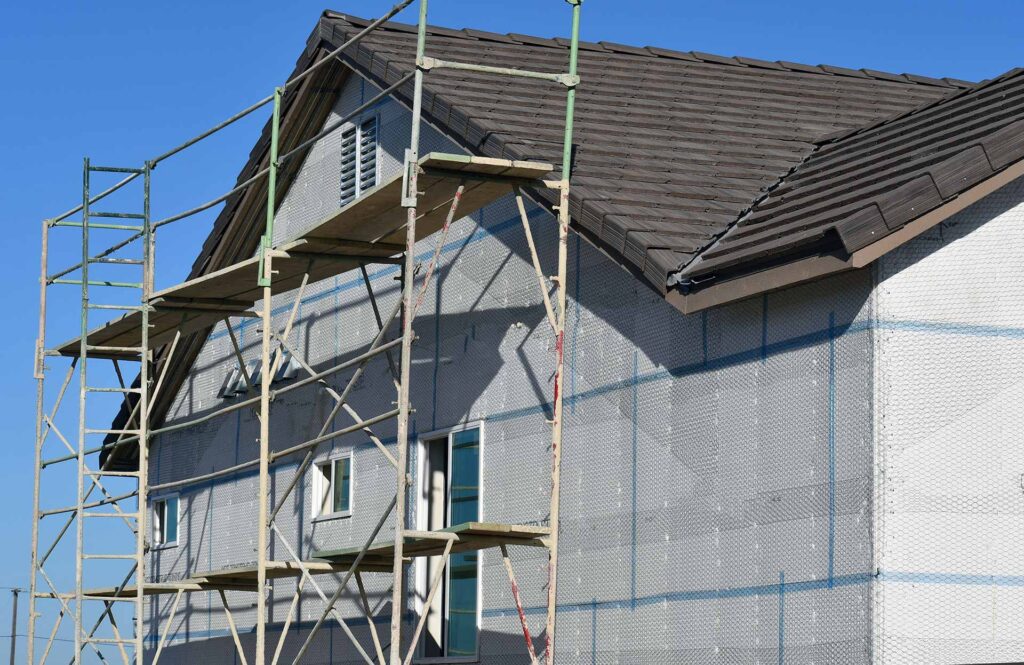 Stucco has been a preferred option for residential exteriors due to its ability to withstand wear and tear, its adaptability, and its aesthetic appeal. Our team of specialists stays up-to-date with the newest residential trends and methods, and we employ only the finest quality materials and tools to guarantee that your work meets the highest standards. Whether you prefer a classic finish, a contemporary design, or something in between, we have the skills and knowledge to transform your vision into reality. Our experts will work with you throughout the process, providing guidance and support to ensure that your project is successful. In addition, we guarantee that our work will meet your expectations and exceed them.
At Stucco The Springs, we take pride in being a recognized business in Colorado Springs that focuses on providing installation services for commercial. We have a solid reputation in the neighborhood as a provider of first-rate stucco installation services thanks to our dedication to quality and experience. We employ a team of highly qualified and trained professionals with years of experience in the sector since we recognize that commercial installation is a difficult process that calls for knowledge and experience. To ensure that every job is finished to the best standard possible, we use the most recent methods and technology. We are prepared to provide our clients with the best installation services thanks to our knowledge and experience.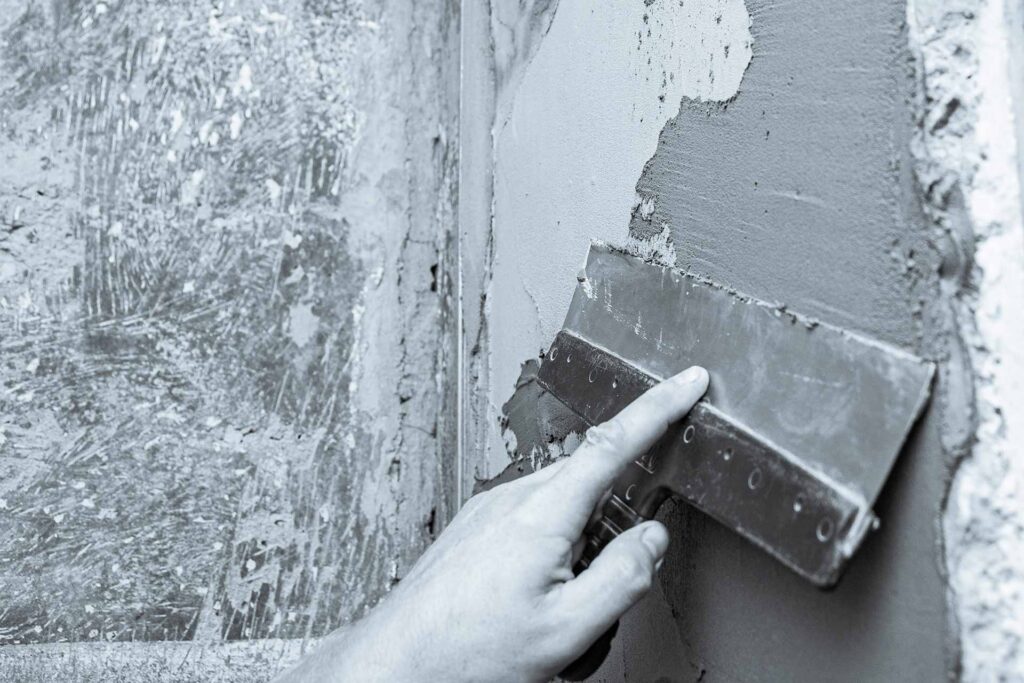 We provide skilled installation services. We turn common surfaces into magnificent pieces of art with their unmatched workmanship and attention to detail. Stucco the Springs guarantees long-lasting and aesthetically pleasing solutions by combining our wealth of experience and cutting-edge methods. Our knowledgeable crew expertly prepares the surface, applies the stucco material precisely, and methodically completes it. Stucco the Springs is your go-to option for all stucco-related needs in Colorado Springs and beyond, whether they pertain to residential houses or commercial structures.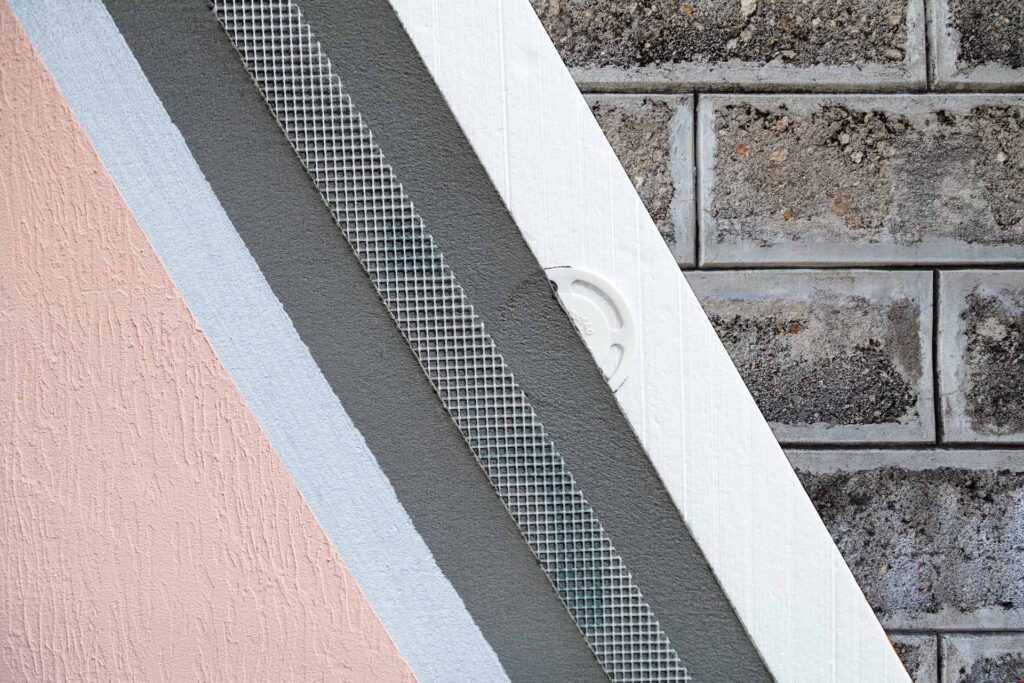 Stucco the Springs is your trusted expert when it comes to installing Exterior Insulation and Finish Systems (EIFS) in Colorado Springs. EIFS is a popular and versatile cladding system that offers both insulation and an aesthetically pleasing finish to buildings. You can expect a seamless and professional process from start to finish. Our skilled team has extensive experience in working with EIFS and follows industry best practices to ensure a flawless installation. First, we begin by carefully assessing your property and understanding your specific requirements. Our team will guide you through the available options and help you choose the right EIFS system that meets your needs in terms of insulation, durability, and visual appeal.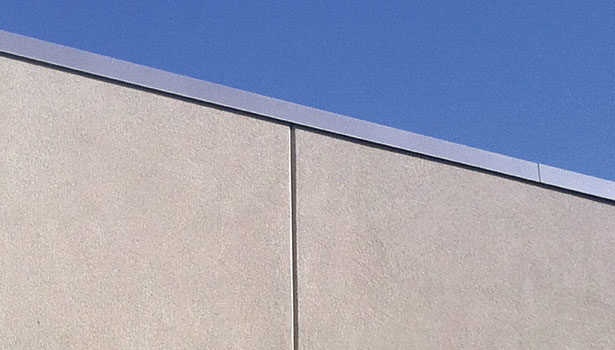 A typical architectural feature used in building construction is a stucco parapet wall. It is a wall extension that rises vertically over the roofline and is frequently found at the edge of a flat roof. The parapet wall contributes to the overall style of the structure while also serving as a safety barrier against falls from the roof. Stucco the Springs may help with parapet walls in a number of different ways. We can create brand-new parapet walls from the ground up, making sure that the design and specifications match those of the structure. Additionally, we are able to fix any structural flaws, damage, or cracks to preserve the integrity of existing parapet walls.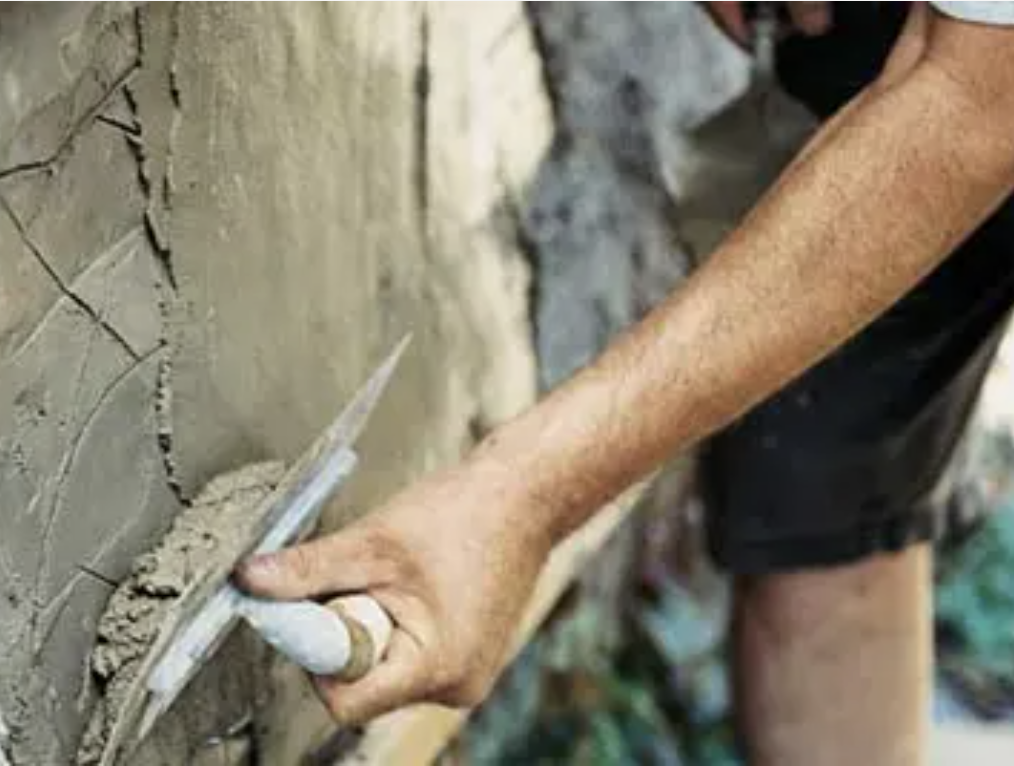 We employ a thorough procedure when it comes to stucco restoration in order to solve any problems and restore the stunning appearance of your walls. Our knowledgeable contractor gets things started by carefully evaluating the affected regions, gauging the damage's scope, and pinpointing the root causes.
We move forward with the required planning once we have a thorough grasp of the repair requirements. To ensure a clean and secure foundation for the restoration process, this involves washing the damaged surface and removing any loose or degraded stucco.
Stucco Contractors Colorado Springs
Stucco the Springs is one of the best installation stucco contractors in Colorado Springs. We have a specific process that us used to get you an accurate and free quote. We will asses any damage that is done and get you an exact repair quote on site. You might search on google for a "stucco contractors near me" or "stucco repair near me". There are many companies out there that offer a variety of services. Some of these are:
Stucco Painter
Stucco Siding
Stucco Wall
Stucco is a material that is made with concrete and can be used on the outside of your home. It can come in pre-made colors and match your project needs. Some people homeowners want the color of their siding to be different than what is accessible to the public. Our company provides these services, and we can do any local commercial or residential project. Being located here in Colorado Springs we are accustom to taking care of the problems unique to this area.
Stucco Siding Installation
Most houses contain stucco on the exterior of the home. The cost that it takes to redo the siding is less than if you were to redo an entire section. The most typical services that are used for siding are:
Patch a hole
Crack repair
Painting 
Chimney
Damage can cause cracks and holes to appear in the siding. When dealing with this, you might consider a repair instead of searching for a type of finish. The cost of the repair is dependent upon how bad the damage is. Was the under siding affected? Was the actual finish damaged? These are all things that we can asses on site.
One of the tools we use to assist with your budget is a cost calculator. This can help us determine the price per square foot. The calculation can also help determine the total materials needed for the project. If there is reconstruction of any chimney or wall that is needed, we may bring in specialist's to help while we focus on installing/repairing the stucco parts. We don't do not do any of the actual construction of these pieces but rather the stucco finishes.
If you hire a contractor to build you a chimney, make sure to tell them that you want stucco on the outside. With the end goal in mind, they can design the chimney so it is easier to have the installation, thus bringing down the cost. Lastly, you will want to have your stucco painted. It may need to be resurfaced first so make sure to have a professional come out and take a look. Paint will make your finished product pop and wow the neighbors
Both interior and exterior walls can benefit from stucco construction. Stucco walls are built of bricks or cinder blocks bound together with stucco instead of traditional wooden walls, which allows them to support more weight. During building, contractors will decide whether a wall needs to support more weight. These types of walls are applied to residential residences, especially in Colorado Springs, despite the fact that they are more frequently seen on commercial buildings. Commercial buildings frequently employ both for internal and exterior. Even if there is a fracture in the exposed brick, repairing stucco walls is comparatively simple and affordable. 
If you already have stucco walls around your house and you want a new fresh look, painting the exterior can give your home the new look you want. The cost of painting is significantly less than resurfacing or changing your home to a different finish. You can also pick almost any color to paint, although the cost may vary depending on how exotic the color you choose is.
Our painters are incredibly skilled and experienced with other services as well. When searching online for "stucco painters near me", you will find that most companies in Colorado Springs also offer repair services. This means that if you hire our company we can usually get out and see it same day or at the latest the next day, and get you an estimate quickly.
While you may be worried about the cost of services, we do our best to make this as affordable as possible. In order to build a thriving business in, we know that we need repeat customers and referrals. The best compliment you can give us is referring us to someone that also needs our installation service. For a free estimate, or for any questions, please call us at 719-431-6810.
Stucco Repair Service in Colorado Springs, CO
Stucco siding is a common type of siding on the exterior of a home. It can be used for both outdoor and indoor. The layer is normally mounted on the walls and structures of houses. The siding professionals of Stucco The Springs can handle every issue that may arise from plaster work. If you hire our contractors you can feel good about your decision because of our years of experience in the industry. Mortar has great sound reduction properties and can be a great option if you live near a disruptive or busy street. Outside interference can become a thing of the past if you choose the right type of siding on your home. Having this type of material on the outside of your home will help it to maintain a color that is elegant and lasts a very long time. You will not have to worry about repainting every couple of years. Cement only requires a bit of maintenance here and there instead of alternative options where you may have to redo the entire paint every few years. When it comes to siding and stucco architecture, the professionals at Stucco The Springs know best. You might search the internet looking for instructional videos to do things yourself, these are helpful but they aren't enough in the long run. We are aware of the many nuances of plaster work and apply this on every project.
In addition to longevity, this siding is fire-resistant and gives off a great trendy sheek look that your neighbors will all be jealous of. We can paint the siding any type of color to give you exactly what you want. As you can see, stucco needs very limited care and can display signs of trouble and harm over time. When these signs do appear, it may only require a bit of patchwork to look as good as new. A good stucco contractor from Stucco The Springs has the perfect solution for you. We are the patch repair professionals of Colorado Springs. We use advance and modern tools that have been developed over the course of time within our industry. With the training and expertise to get the job done, well ensure that you don't regret choosing us for your project. We are the best repair and installation company in the region. If you're looking for a professional repair service, give us a call today for excellent results. Call us at 719-431-6810 today. We do residential and commercial work and use first-class materials, modern cutting edge methods.
We use expert accuracy with all of our jobs, this ensures long lasting systems that can comfortably handle the elements with efficiency and ease. Working with our installation service you will benefit from the top-notch workmanship that comes from our contractors hands. Stucco is a very special type of material that is sought after, especially out West. We take care of all the hard work so you don't have to. The burden of wondering if you should do it yourself can be removed. Our prices are excellent and we can help you no matter what your budget or situational needs are. Color hugs plaster walls. Because of the uneven nature of it, this adds character and definition. When properly painted, it can look amazing up close. When stucco is repainted, making sure a professional does it is very important. You should always employ specialists that specialize in installation of modern construction, repair, and painting. Our team of experienced contractors excel in many areas of periodic maintenance. For years to come, any plan created from our group of contractors will last for many years to come. We have the best quality services for both commercial and residential. our services include: painting, repair, installation. We have the best consistency and honesty of any company out there and you can rely on us from the first visit to the final finish.
Do you have stucco walls for your company or your home? Maybe with small pores or scratches, they need some repairs? Do you want to remodel your structure and apply stucco to it? We've got you covered. Our team of experts perfectly and efficiently restore established buildings. We can also help you design restorations by guiding you through the selection of a suitable texture and color for your home or company, and our team will perfectly install your new upgrade. To ensure your happiness, we have a combination of attentive, well-trained workers and quality goods. Our pleasant team is ready and waiting for you to contact us today to assist with all your repairs and renovations! Many owners of homes and buildings do not understand that allowing mud and debris to build up will cause mold to emerge. If overlooked, broken stucco can become a much bigger problem, you can lose big portions and very hideous walls expand slowly.
For our customers that need Drywall in the Vancouver BC area, give our partners a call.
If you don't see your neighborhood in here, don't worry! We more than likely still service your area.
Yes, absolutley. We have a dedicated team to making sure that we can get you a quote as fast as possible
Very likely yes! Give us a call and we'll see if we can work something out
Yes. Call us and tell us about the job description and we can likely handle it.