Colorado Spring's Best Stucco Company!
We do all types of stucco siding, patch work, walls, stucco painting & more!
We do all sorts of stucco work. Whether it be siding, repair work, painting or any other type of stucco application, we are the company that will best serve you. We service the greater Colorado Springs area.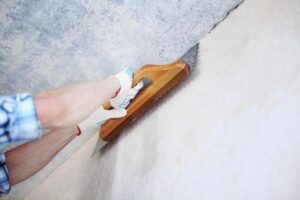 Stucco is a type of finish that is used on a house as a final product. It has a natural or textured feeling to it. You can get it in a variety of colors and use it on the interior and exterior of a home. Outdoor stucco is more durable and can withstand harsher weather conditions. Plaster and stucco are both used as coatings for the outside of a home. Plaster is typically used more for the interior spaces. Stucco is a cement based siding that is comprised of sand, water & lime. We offer the best stucco contractors services in Colorado Springs. Any type of repair or installation we can handle. This type of finish is the preferred one for many types of homes in Colorado Springs Colorado and surrounding areas.
Stucco The Springs has been serving the Colorado Springs area with quality stucco and plastering services many years. We pass the value of our expertise onto the customer with the end result a product thats timeless, durable & beautiful. Customer service is our top priority with quality checks being done every step of the way. When you choose Stucco The Springs you can rest assured that your home or property is in good hands. We ensure that your structure stays elegantly intact for many more years to come.
Is your home experiencing signs or wear and tear? Hairline cracks are a common symptom of this. Stucco The Springs can fix that! Blistering, chipping or peeling? We've got you covered. Are you looking to enhance the paint of your home? We're your guys!
Call Today! 719-431-68

Are you looking for stucco installation in Colorado Springs? We do it all!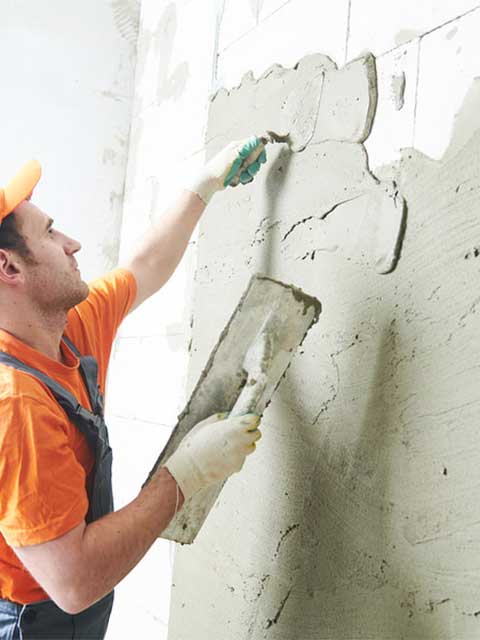 At Stucco The Springs, we provide you with the best possible experience. Our team can help you with a variety of projects.
Why us?
– Quick quote within 24 hours
– 25+ Years  Experience
– Honest Prices
– Residential and commercial available
– Unbeatable Quality + Incredible Service
When stucco cracks or breaks, it can be difficult and a pain to repair. That's where Stucco The Springs comes in. We are a installation/repair company based in Colorado Springs. We offer fast and free quotes, and we're proud to say that we have the best repair service in the area. Whether you need repairs for your residential home, wall, or commercial building, we're here to help. Contact us today to learn more about our services. 
We understand and specialize in professional stucco applications so you dont have to. Stucco The Springs has the knowledge and expertise to articulate your end goal for whatever projet you may have in mind. You can rely on us to get the job done!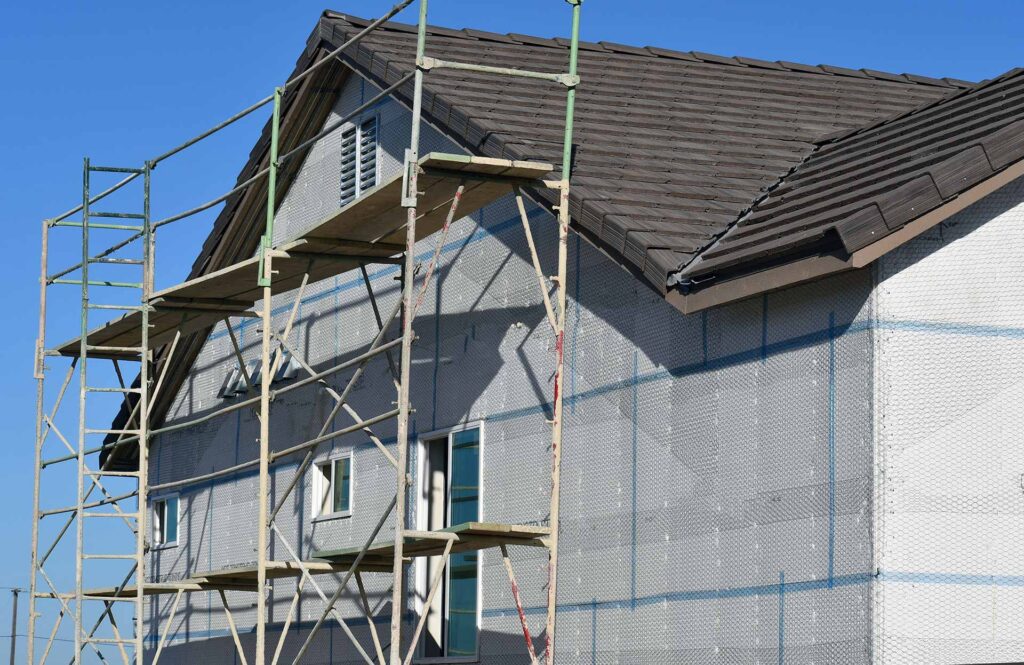 We inspect your property for deep cracking and surface blemishes before starting any work. Our goal is to always try and save you money in the long run. We handle stucco installation on new construction but we pride ourselves on helping people with minor repairs before things get out of control. 
High quality stucco work should add quality to your property, increase curb appeal and be low maintenance for many years to come. We have years of experience in the residential stucco world to articulate exactly what you are looking for.
At Stucco The Springs, we take pride in being a recognized business in Colorado Springs that focuses on providing stucco services for commercial projects. We have a solid reputation in the neighborhood as a provider of first-rate stucco installation services thanks to our dedication to quality and experience. We employ a team of highly qualified and trained professionals with years of experience in the sector since we recognize that commercial installation is a difficult process that calls for knowledge and experience. To ensure that every job is finished to the best standard possible, we use the most recent methods and technology. We are prepared to provide our clients with the best installation services thanks to our knowledge and experience.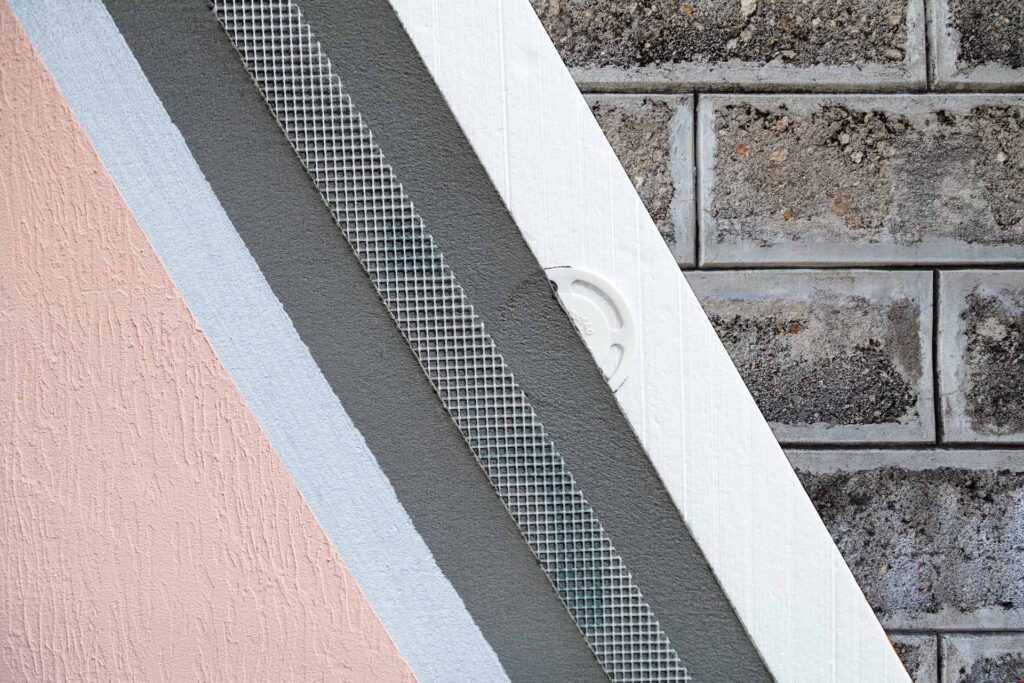 Stucco the Springs is your trusted expert when it comes to installing Exterior Insulation and Finish Systems (EIFS) in Colorado Springs. EIFS is a popular and versatile cladding system that offers both insulation and an aesthetically pleasing finish to buildings. You can expect a seamless and professional process from start to finish. Our skilled team has extensive experience in working with EIFS and follows industry best practices to ensure a flawless installation. First, we begin by carefully assessing your property and understanding your specific requirements. Our team will guide you through the available options and help you choose the right EIFS system that meets your needs in terms of insulation, durability, and visual appeal.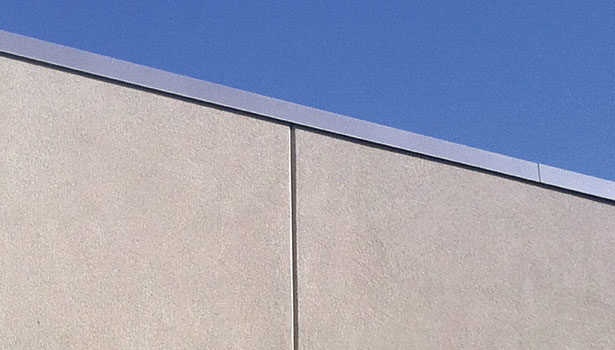 A typical architectural feature used in building construction is a stucco parapet wall. It is a wall extension that rises vertically over the roofline and is frequently found at the edge of a flat roof. The parapet wall contributes to the overall style of the structure while also serving as a safety barrier against falls from the roof. Stucco the Springs may help with parapet walls in a number of different ways. We can create brand-new parapet walls from the ground up, making sure that the design and specifications match those of the structure. Additionally, we are able to fix any structural flaws, damage, or cracks to preserve the integrity of existing parapet walls.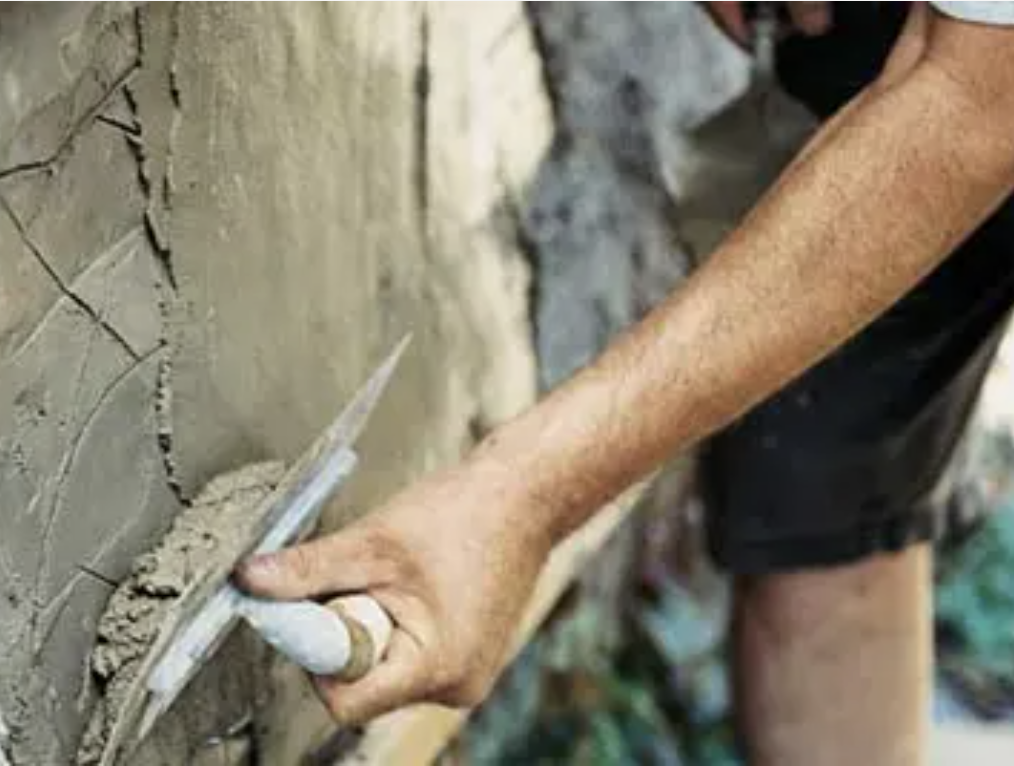 We employ a thorough procedure when it comes to stucco restoration in order to solve any problems and restore the stunning appearance of your walls. Our knowledgeable contractor gets things started by carefully evaluating the affected regions, gauging the damage's scope, and pinpointing the root causes.
We move forward with the required planning once we have a thorough grasp of the repair requirements. To ensure a clean and secure foundation for the restoration process, this involves washing the damaged surface and removing any loose or degraded stucco.
Stucco Contractors Colorado Springs
We have a specific process that us used to get you an accurate and free quote. We will asses any damage that is done and get you an exact repair quote on site. When looking for a stucco contractor in your area, you'll want to make sure they have the proper license and insurance. The contractor you choose to work with should be one that you know and feel that you can trust. A good way to filter notable ones out is by asking to see prior work done as well as asking to describe how a repair or installation is done. These questions will let you know immediately if the company you are hiring is going to cut corners or not. There are certain things like putting stucco on a base or facing that wont support the weight that can lead to problems after the project is completed. You want to make sure your contractor is well aware of the correct materials to use when addressing your structure.
At Stucco The Springs, we go out of our way to vet our contractors and make sure they have all the proper skills and requirments that are up to par with modern installation practices.
Stucco Siding Installation
Most houses contain stucco on the exterior of the home. The cost that it takes to redo the siding is less than if you were to redo an entire section. The most typical services that are used for siding are:
Patch a hole
Crack repair
Painting 
Chimney
Damage can cause cracks and holes to appear in the siding. When dealing with this, you might consider a repair instead of searching for a type of finish. The cost of the repair is dependent upon how bad the damage is. Was the under siding affected? Was the actual finish damaged? These are all things that we can asses on site.
Alot of times we are asked if you can put stucco on existing siding. The answer is on a case by case basis. If siding is already installed you cant really just plaster stucco over it…at all. Stucco needs something to grip onto, when it is installed there is a bond that is formed, this is what allows it to "cling on" to the surface. This bonding effect is also what creates the hard out shell that also contributes to the finish. The siding will need to come off in order to address in existing problems, you don't want to stucco over things like cracks and or problems contributing from foundational issues. Most of the time those types of problems are rare if your home is in good condition. There are very few cases where you can overlay stucco on certain types of siding surfaces.
Both interior and exterior walls can benefit from stucco construction. Stucco walls are built of bricks or cinder blocks bound together with stucco instead of traditional wooden walls, which allows them to support more weight. During building, contractors will decide whether a wall needs to support more weight. These types of walls are applied to residential residences, despite the fact that they are more frequently seen on commercial buildings. Commercial buildings frequently employ both for internal and exterior. Even if there is a fracture in the exposed brick, repairing stucco walls is comparatively simple and affordable. 
If you already have stucco walls around your house and you want a new fresh look, painting the exterior can give your home the new look you want. The cost of painting is significantly less than resurfacing or changing your home to a different finish. You can also pick almost any color to paint, although the cost may vary depending on how exotic the color you choose is.
Our painters are incredibly skilled and experienced with other services as well. This means that if you hire our company we can usually get out and see it same day or at the latest the next day, and get you an estimate quickly.
Why Use Stucco in Colorado Springs?
One material that frequently comes to mind when thinking about a stunning and long-lasting architectural finish in Colorado Springs is stucco. Not only does stucco have a timeless elegance and presence, but it's also surprisingly affordable, especially when you consider how resilient and long-lasting it is. Due to their adaptability, stucco and plaster can replicate other materials at a lower cost. For example, Venetian plaster can be used as an affordable substitute for pricey carved marble. Please feel free to get a free quote from us if you're interested in boosting the classic beauty and value of your property.
Made of Portland cement, lime, sand, and water, stucco has a number of remarkable qualities. It requires little upkeep, has fire resistance, insulates, and provides protection. Furthermore, because stucco is breathable, it permits appropriate airflow, promoting a healthy home atmosphere. Stucco cures over time to produce a very long-lasting finish that can endure for more than 50 years. Amazingly, stuccoed ancient buildings from civilizations like Rome, Greece, and Egypt have withstood the test of time, with their stucco finishes surviving for countless years.
You can choose from an endless array of colors, textures, patterns, finishes, and hues when it comes to stucco. Our skilled artisans can provide a vast range of ornamental options customized to your project's specifications. In addition to providing you with a free estimate, we'll make recommendations regarding the best kind of plaster or stucco—traditional, acrylic, elastomeric, or synthetic—for your particular project.
We recognize that you would prefer to be outside taking in Colorado's natural beauty than to be continuously taking care of your home's exterior. For this reason, stucco is a sensible material for people in Colorado. It needs very little maintenance; a yearly cleaning with a mild pressure wash is recommended. It is recommended to apply a sealant every 4-5 years. With the exception of sporadic inspections, which are especially important following extreme weather or during the spring thaw, your stucco ought to last for many years.
If you don't see your neighborhood in here, don't worry! We more than likely still service your area.
Yes, absolutley. We have a dedicated team to making sure that we can get you a quote as fast as possible
Very likely yes! Give us a call and we'll see if we can work something out
Yes. Call us and tell us about the job description and we can likely handle it.
WHAT OUR CUSTOMERS ARE SAYING: